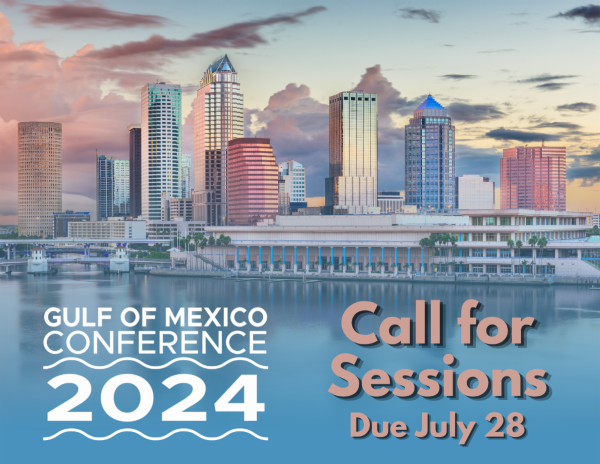 The 2024 Gulf of Mexico Conference will take place in Tampa, Florida from February 19-22, 2024. Held at the Tampa Convention Center, this event will bring together coastal scientists and stakeholders in state and federal government, academia, non-profit, and private sectors to discuss current Gulf research and collaborate on new opportunities. Emphasizing the intersection of science, policy, and management, GOMCON will include sessions on themes that are important to ecosystem and community resilience as well as restoration and natural resource management.
The GOMCON Program Committee invites proposals for scientific sessions for the upcoming 2024 conference. Sessions should establish dialogue, facilitate collaboration, and/or identify needs and gaps around the proposed area of interest. Session proposals that promote the integration of science and management into decision-making are encouraged. Visit the GOMCON 2024 website to read a description of the conference topics.
The deadline to submit a session is July 28, 2023. 
Details on the schedule, registration, and hotels will be available on Aug. 1, 2023. The call for abstracts will open on Sept. 1, 2023.