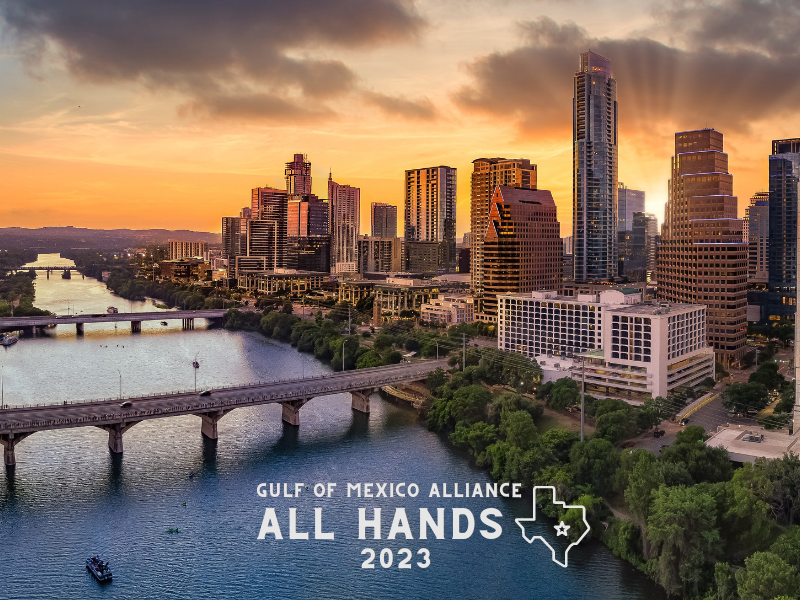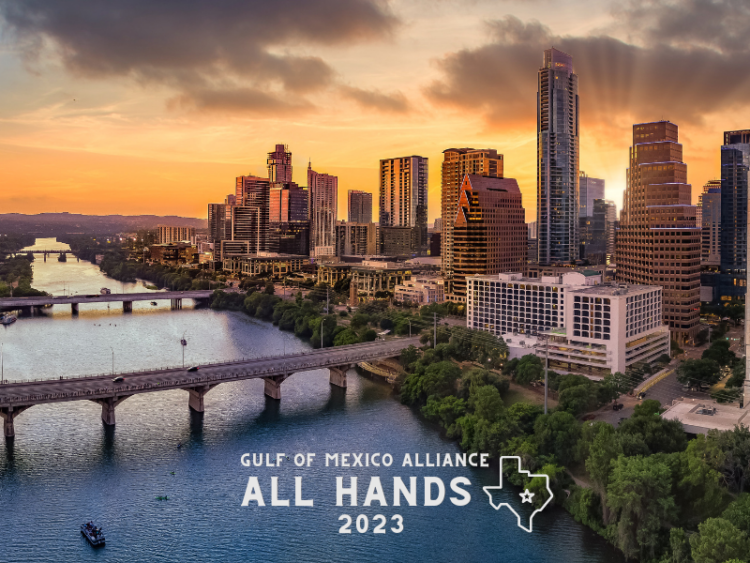 The NOAA RESTORE Science Program is excited to attend the GOMA All Hands Meeting next week in Austin, Texas!
More than 400 members of state and federal government, academia, non-profits, and industry will gather June 26-29 in Austin, Texas, to focus on the environmental and economic health of the Gulf of Mexico as part of the Gulf of Mexico Alliance's 2023 All Hands Meeting.
Teams will focus on priority issues that impact the region as a whole and that were selected and approved by the governors of the five Gulf states as part of the Governors' Action Plan IV for Healthy and Resilient Coasts.
The goal will be to plan projects that will address the following priority issues: wildlife and fisheries, water quality, habitat resources, coastal community resilience, environmental education, data and monitoring, and marine debris.
In addition, the Alliance will be hosting a Binational Planning Workshop, where partners from Mexico will be on hand to discuss how to work together to improve the shared ecosystems of the Gulf of Mexico.
To attend the All Hands Meeting 2023, join a priority issue team, or learn more, visit the conference website.
Please feel free to connect with us at noaarestorescience@noaa.gov if you are also attending and would like to set up a time to meet with our team. You can also visit the NOAA booth for announcements from our program. We look forward to seeing you there!