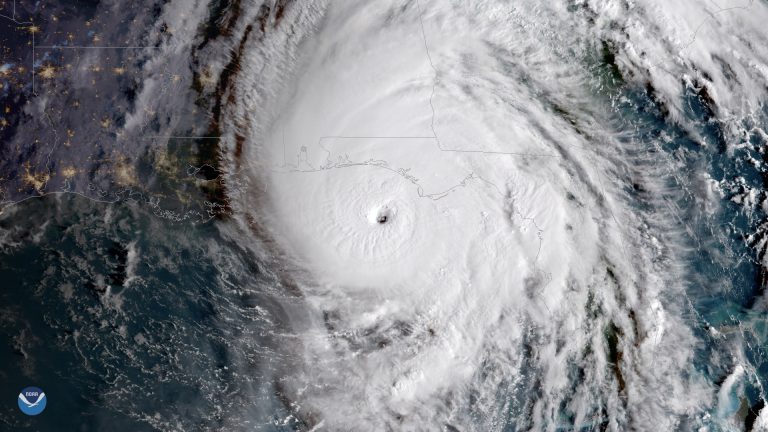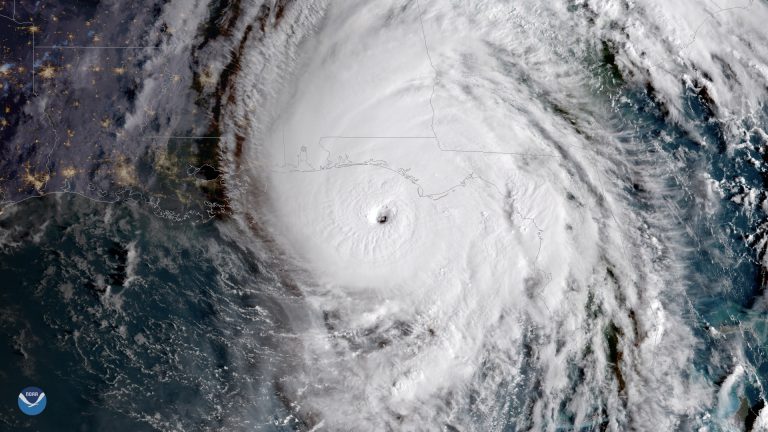 It has been a record-breaking hurricane season thus far, with several storms striking the U.S. Gulf coast, and more than one getting stronger as the storm moved northward and made landfall. Dr. Brian Dzwonkowski of the University of South Alabama and Dauphin Island Sea Lab has identified a sequence of events that led to the development of marine heatwaves and may contribute to this type of hurricane intensification. With support from the NOAA RESTORE Science Program, Dzwonkowski and his team employed the Alabama Real-time Coastal Observing System (ARCOS) to relate ocean conditions to hurricane intensity. Dzwonkowski and his team discovered that if a tropical storm or hurricane in the northern Gulf of Mexico is followed by an atmospheric heatwave, the stage may be set for future hurricane intensification. They are now working with the forecasting and disaster response community to incorporate this work into hurricane prediction and planning. Dzwonkowski and his team shared the details of their discovery in a recent publication in Nature Communications.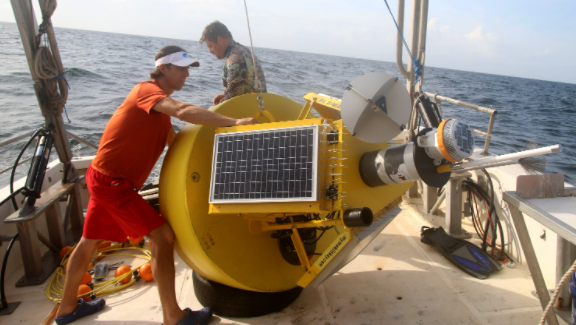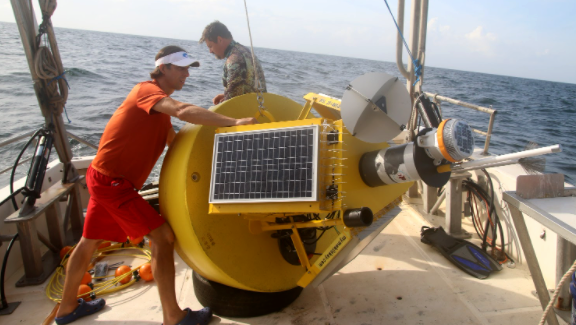 The publication analyzes the conditions leading up to Hurricane Michael in 2018, specifically Tropical Storm Gordon followed by an atmospheric heatwave. Thermoclines act as barriers within the ocean — they keep the warm water, which is less dense, on top and the cold water, which is more dense, on the bottom. Even if the atmosphere becomes very warm, the sun usually cannot warm the water below the thermocline barrier very much. When a hurricane passes over water with a strong thermocline, the hurricane's energy can be reduced, because the cold water trapped underneath the thermocline is mixed upwards, cooling the upper ocean and potentially decreasing the hurricane's intensity. However, Tropical Storm Gordon mixed the water and broke the thermocline barrier, so when the subsequent atmospheric heat wave occurred, the water was heated from top to bottom. When Hurricane Michael passed over this area of hot water, Dzwonkowski inferred that the energy gained led to hurricane intensification before landfall.
Coincidentally, only weeks before this article was published, this phenomenon of  intensification over the continental shelf was observed twice in the northern Gulf of Mexico with Hurricanes Laura and Sally. As it happens, Hurricane Hanna moved through the Gulf, mixing the water column, which was followed by weeks of atmospheric heat waves typical of southern summers. This may have set the scene for Hurricane Laura to move through the region and gain intensity as it made landfall. A similar pattern occurred weeks later, with Hurricane Marco mixing the ocean and potentially setting up for Hurricane Sally's strengthening. The impact of this study hits particularly close to home, as Hurricane Sally caused significant damage to Dauphin Island Sea Lab where the research took place.
Because of its strong implications for hurricane prediction and modeling, this work has since gained public attention on local WPMI NBC 15 News, The Guardian, The New York Times, National Geographic, Phys.org, and Science Daily. As Dzwonkowski explained, "This pre-storm setup of the oceanic environment likely contributed to the intensification prior to landfall. Importantly, this pre-landfall intensification can be difficult to predict by hurricane models or forecasts, which as you can imagine is critical information for evacuation and disaster preparation." As continued climate change is predicted to cause storms of higher intensity, accurate prediction and understanding of coastal conditions leading to stronger storms will be even more important.
In addition to making this type of hurricane research possible, the award from NOAA RESTORE Science Program allowed Dzwonkowski and his team to improve and expand the Alabama Real-time Coastal Observing System and its user-friendly web-based portal (https://arcos.disl.org/). In combination, this observing system and website provides accurate real-time weather and water quality data to Alabama environmental managers and the public.  Over 7000 visitors per month use its measurements to inform their use and management of coastal and marine natural resources, and to promote safe and efficient boating, fishing, and shipping.
Written by Jeanne Bloomberg