Protecting Texas coastlines from potential oil spills in Galveston Bay using drone surveys and maps of a new response effectiveness index
Galveston Bay and the surrounding Texas coast are vulnerable to marine oil spills, from both the high volume of marine commerce through the Galveston Bay ship channel and from offshore oil exploration. The project team will use drone observations and NOAA forecasts to develop technology that seeks to improve manager response decisions to future oil spills.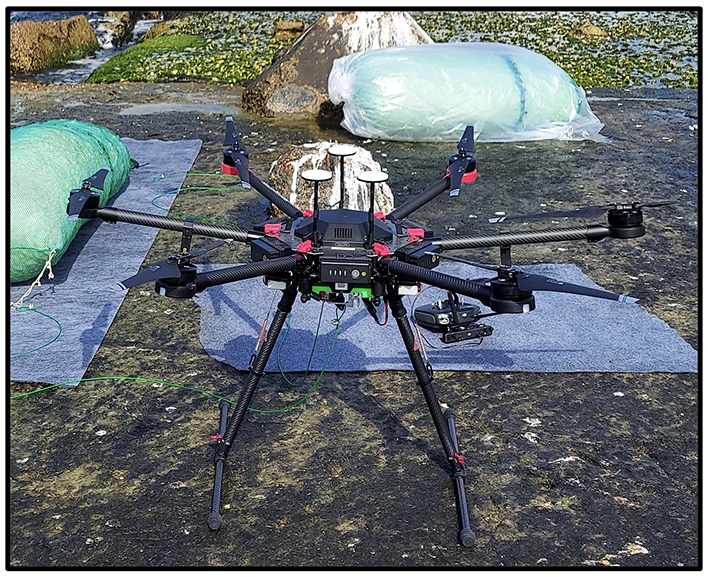 Lead Investigator: Scott A. Socolofsky, Texas A&M University (ssocolofsky@civil.tamu.edu)
Natural Resource Manager: Brent Koza, Texas General Land Office
Project Team: Kuang-An Chang, Texas A&M Engineering Experiment Station; Chris Barker, NOAA, National Ocean Service, Office of Response & Restoration
Collaborators: Natasha Zarnstorff, Galveston Bay Foundation; Jace Tunnell, Mission-Aransas National Estuarine Research Reserve
Federal Program Officer/Point of Contact: Frank Parker (frank.parker@noaa.gov)
Award Amount: $1,026,368
Award Period: October 2023 – September 2028
Why it matters: Texas coastlines are vulnerable to many natural and anthropogenic hazards, including hurricanes, sea-level rise, weather fronts, increasing urbanization and commercialization, and spill hazards from the chemical and energy industries. Galveston Bay is particularly at risk to marine oil spills due to the high volume of marine commerce and oil transport occurring in the Bay.
What the team is doing: This project proposes two coupled technological innovations to reduce the uncertainty in oil trajectory forecasting and better direct response teams. Here, these advances are directly targeted toward protecting Texas shorelines. First, unmanned aerial systems (UAS) will be used to survey floating oil and measure surface currents of the ocean. These are critical data that will reduce uncertainty in knowing where the oil is, what its weathering state may be, and where it is going. Second, this project will couple the UAS observations with trajectories predicted by the General NOAA Operational Modeling Environment (GNOME) to score floating oil slicks by their potential hazard to coastlines.
Expected outcome: This project will produce a new Response Effectiveness Index developed using unmanned aerial systems and the General NOAA Operational Modeling Environment.