Collaborative Science Conversations
The NOAA RESTORE Science and NERRS Science Collaborative programs are back at it, teaming up to bring you the voices of project teams from the field through our Collaborative Science Conversations webinar series. These sessions dig into the unique value of collaborative science, what it feels like in practice, and tips and strategies for success.
Up first: November 2, 2022 | BOO! Does working across political boundaries scare you? Try collaborative science! Ecosystems don't care about political boundaries, even if the natural resources within them are managed by multiple entities. Research projects that span political boundaries can often be sticky – decisions are made on long timelines, changes in policy and staff can derail implementation of projects and the tools they produce, and it can be difficult to effectively engage diverse stakeholders so that their perspectives inform the work.
Enter: collaborative science. In situations with complex and competing interests, there is a higher likelihood that science will be applied to decision making when problems are tackled with a collaborative science framework. In this webinar, collaborative science project teams will discuss how to work across political boundaries and with different partners to develop shared tools, models, and action plans that will improve ecosystem management.
Next year: Spring 2023 | Hear more about what the development of a collaborative science project entails and what the co-production process means for the science and the products.
Panelists: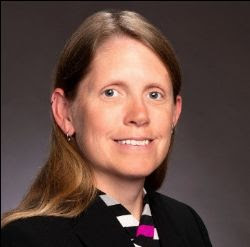 Soupy Dalyander | Senior Research Scientist, Water Institute of the Gulf
Dr. Patricia "Soupy" Dalyander is a Senior Research Scientist with the Water Institute of the Gulf, where she has worked since 2019. She has over 20 years of experience in oceanography, water quality modeling, and decision support, predominantly with federal science and engineering agencies. Dr. Dalyander's professional experience in researching coastal processes and informing decisions in resource management includes working with the Coastal and Marine Hazards and Resources Program of the U.S. Geological Survey at the St Petersburg and Woods Hole Coastal and Marine Science Centers. She has also worked on sediment management, water quality, and decision-support projects as a research physical scientist for the Engineering Research and Development Center of the U.S. Army Corps of Engineers.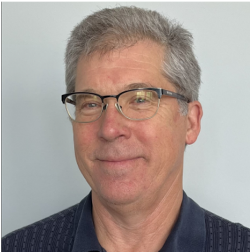 George Ramseur | Senior Coastal Scientist, Moffatt & Nichol
George Ramseur Jr. has recently extended his career in coastal restoration by joining Moffatt & Nichol as a senior coastal scientist in the Mobile, AL office. He recently retired from a 15+ year career at the Mississippi Department of Marine Resources culminating as the Director of Ecological Restoration. He has been implementing ecological restoration in coastal Mississippi for the last 25 years, beginning with The Nature Conservancy in 1997 and after 2006, with the MDMR. In 2017, after a decade of GOMA partnerships, he initiated the Louisiana, Mississippi, Alabama Coastal System "co-productive" science planning domain, which is now developing thanks to a grant from the NOAA RESTORE Science program.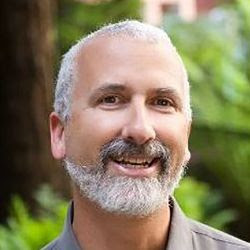 Stuart Siegel | Manager, San Francisco Bay NERR
Stuart's interests are in how to guide the adaptive management process meaningfully and cost effectively. His current collaborative research project combines state and local agencies, recreation and conservation groups, and a federally recognized tribe on an adaptation project. These efforts can include bringing "lessons learned" to bear, cost-effective assessment methodologies, systematic integrative synthesis, regional assessment strategies, and the incorporation of outcomes into effective governance structures.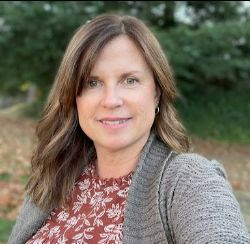 Aimee Good | Wetland Science & Coastal Training Program Coordinator, San Francisco Bay NERR
Aimee Good has over two decades of experience leading training programs in the San Francisco estuary, including an innovative bottom up stakeholder engagement project to address coastal flooding at the research reserve. Her work utilizes a collaborative approach to enhancing capacity and partner engagement on all levels to address issues of climate change, marsh resilience and coastal intelligence. She finds any excuse to be out at reserve sites working with decision makers, stakeholders, partners and neighbors. Never one to shy away from new initiatives, her work ranges from adaptation planning and nature based solutions, wetland monitoring and delineation to migratory bird tracking.
Moderators: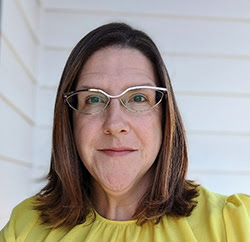 Caitlin Young | Science Coordinator, NOAA RESTORE Science Program
Dr. Caitlin Young is the Science Coordinator for the NOAA RESTORE Science Program. She leads the Science Program's efforts to synthesize environmental and human dimension research data available for the Gulf of Mexico to design funding competitions. She has a background in geochemistry and has researched the impacts of submarine groundwater discharge on coastal ecosystems. Caitlin has a BS in Geology from Tulane University and a PhD in Geosciences from Stony Brook University.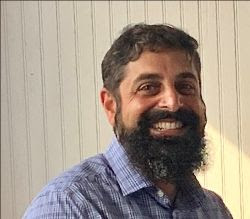 Doug George | NERRS Science Collaborative Program Manager, NOAA Office for Coastal Management
Dr. Doug George is a geological oceanographer and the program manager for the NERRS Science Collaborative. He has worked throughout the West Coast as a federal scientist, state resource manager, and environmental consultant with projects ranging from estuary restoration and living shorelines to regional sediment management and climate change adaptation.
About the NERRS Science Collaborative
The National Estuarine Research Reserve System's Science Collaborative supports collaborative research that addresses coastal management problems important to the reserves. The Science Collaborative is managed by the University of Michigan's Water Center through a cooperative agreement with the National Oceanic and Atmospheric Administration (NOAA). Funding for the research reserves and this program comes from NOAA. Learn more about the NERRS Science Collaborative at www.nerrssciencecollaborative.org.
About the Collaborative Science for Estuaries Webinar Series
Join us for monthly webinars featuring Science Collaborative staff and project teams supported by the NERRS Science Collaborative. Speakers will share their unique approaches to addressing current coastal and estuarine management issues. Learn about new methods to integrate technical experts and users of project outputs into the research process, and how their research results and products might inform your work.